This is part 2 of Early Tourism in Mazatlan: A distillation of Henry Edwards remarks about the visit he and his wife made in 1872. Â The English born actor, traveler, entomologist, writer, and founder of the Bohemian Club of San Francisco told his experience in English which was translated to Spanish, which I translated  back to English. I hope non of his rye wit was lost in translation! The pictures are just to jog the imagination. Even in those days there was a variety of bands.
The First Night in Mazatlan
The National Hotel is a large adobe building, with about twenty rooms, built in the shape of a square at the center of which is an entirely open space with curious trees and bushes. In this open square surrounded by lattice is our place to dine along with the mules, and also their owners. The bedrooms in this establishment are about sixteen to eighteen square feet and almost the same height; with brick floors and walls grouted, in whose corners large spiders and cockroaches make their home during the day, to go out at night to hunt what they can find. Spiders, despite being so formidable looking, are harmless; and cockroaches, although they fly
in swarms, are terrible only to people who have nerves weaker than ours. In fact, I must say that I liked them since I was able to continue my study of entomology without the usual expeditionary walk, and I am happy to announce that I have discovered at least one new species of cockroach in our bedroom.
It was to this room that we retired to rest after our first long walk through the city (did I say rest?) Oh, how little that word applies. To the lover of a comfortable bed in which the softness surrounds him, that numbs him to the world, Â and that the next morning, compels him to doze a little more, emphatically, I would say "Do not go to Mazatlan". There are no beds, the so called things that deceive you are puny iron cots on which a piece of canvas covered by a simple sheet extends; in that one lies down. Then comes another sheet, a kind of cover that looks more like a curtain than anything else; that rests on one. And that's it: there is no mattress, no feathers or blankets. The pillows are round and hard as if they had been made from wood, and even for the hardest, most impenetrable head, an impression is impossible to be made.
Then, in addition to this solemn mockery of a bed a resting place for which every tired mortal cries and enjoy son each cot thousands of fleas make their residence, and they sting and bite with fury all night long totally evading vigilance and laughing at your attempts to catch them. These are not like civilized, fat, welcoming, healthy-looking  fleas that grab you honestly and give you a chance to catch them. These are small, vicious and so active that they give you an ostentatious bite and then jump a mighty jump to bite into another part of your body. It is said that an ordinary flea is able to jump two hundred times its own height, but I am sure that these proportions have to be much higher in the case of Mazatlan fleas, since they are smaller and jump much farther than any flea I have seen (speaking as an entomologist and as an adventurer of places unknown).
During the intervals in which these tormentors rested, swarms of mosquitoes gave variety to our entertainment and diverted our attention. These mosquitoes attack without the slightest noise, they land on your face as lightly as a snowflake and suddenly when the beak enters your flesh, then your hand strikes a terrible blow, only to fail,  and then you  realize that in the future you would prefer the mosquito bite. Despite fleas and mosquitoes fatigue finally overcomes you.  Morning brings with it pain in every limb.
The first night in Mazatlan was without a doubt exceptional.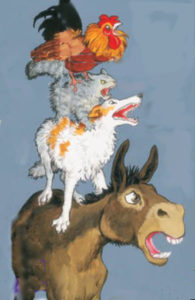 We were condemned to experience so many things: the crowing of roosters, which started from sunset and continued until well after dawn; the dogs began to bark in chorus and did so at intervals all night; even worse, occasionally a man with a barrel organ was hired by one of the porters, and other noisemakers by the residents of the docks, so that for their own special gratification, Â they all came to assail us with their miserable notes and even a whole band arrived to serenade some lady on holiday, and rattled until daybreak. For those occasions, it is normal to invite the musicians to the house and have them cheering inside, but if the celebration has begun in the street, that custom is dispensed with and they proceed to greater libations with trumpets and tamborazos until the brightness of the new day sends them to home. These constant interruptions coupled with hard beds and miserable bugs make Mazatlan an uncomfortable place to sleep and justify the warning, which I have given to anyone who loves his bed, to get away from this city. Even more, when we grumbled about our interrupted rest, they always told us: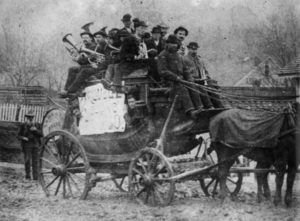 "Oh! They will get used to it. We all sleep like this in Mazatlan; It is too hot to sleep on beds or mattresses and, as for fleas, they are not worse than those of other warm countries; They always give problems to newcomers. "
And they gave us other comforts like that.
High Culture in Mazatlan
The people of Mazatlan are not entirely lacking in entertainment. There is a small theater, or rather a room with a stage where occasionally dramas and other plays are presented, which audiences greatly enjoy. The theater of Mazatlan boasts of having excellent local artists; The style of acting in vogue is the modern conversational school. The theater is decorated with excellent portraits of some of the most eminent dramatists in Europe, among whom I noticed Shakespeare, Moliere, Lope de Vega, Cervantes and Byron. There are many customs connected with the drama in Mazatlan which are unpleasant for the foreigner. In the first place, all the men smoke during the entire show, wrapping the place in a cloud of that mist that was so offensive to the nose of his majesty Jaime I, God preserve it. Now, the function, which is announced to begin at eight o'clock, rarely begins before nine o'clock, while the waits between acts are simply intolerable. A work of three acts, which could easily end at ten o'clock, in all cases lasts until eleven thirty, and sometimes much later. But Mexicans are never in a hurry, and "only a little time" and "tomorrow" are the words most frequently used in their vocabulary. I should also mention that, except for particular occasions, function programs are not printed. Advertising is done by a band that parades through the streets during the day.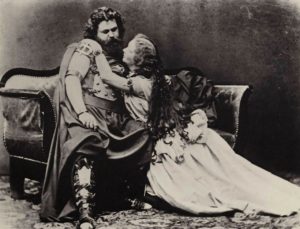 The ladies go to the theater in modern American suits, discarding their own graces, and turning the overflow into a vile imitation of the worst fashion of their neighbors, spoiling the appearance of their long, undulating hair, by those horrible excrescences called chi±ones; moreover, they destroy their characteristic clear olive complexion with paint plasters and pearl powders. The poorer classes are great lovers of the theater and will live from nothing, they will walk barefoot for weeks, in order to save their treasured two reals that will give them access to their favorite fun. They seem to be happy with every joke of the actors, and applaud every point with an infinite enthusiasm and good humor.
We found the nights in Mazatlan a little lonely, and one time when the theater was closed, we visited a Great Panorama that professed to give us correct representations of the main cities of Europe and the United States. Because of the trumpets that accompanied the announcements, we expected something at least tolerably good, but what we saw was a miserable world, lit by two sizzling oil lamps, and consisting of a series of holes with magnifying glasses, through which we saw the wonderful portraits collected at great cost by its owner. The only accompaniment to this miserable scam was a lousy hand organ that, after scenes, from time to time stopped despite the vigorous manipulation of its owner. And suddenly, just as it had stopped, it started again, but six bars in front of where it had stopped. But the worst of all was the view of San Francisco. Well, I've never been to Lisbon or Palermo, and therefore could be deceived by the appearance of these cities, but I do know something about San Francisco and when I saw an impossible city in which a large elephant parades in the suburbs while at his side a giant ostrich stalks him, I began to think that the views of natural history of the owner of the Great Panorama somehow had mixed, and I began to wonder what ideas the new generations of Mexico would form about the natural conditions of the golden state. We left the Great Panorama with haste and did not return on our stay.
Keeping Up Appearances.
The streets of Mazatlan are crooked, narrow and poorly paved, but they are, like the houses, kept scrupulously clean. An ordinance of the city obliges each owner to paint the house once a year or at least to clean it and decorate the exterior, which is usually done at the end of the rainy season. We had the advantage of seeing the city with its new dress, whose decorating process had just ended. It is also mandatory that each owner sweep their sidewalk and half the street every morning; every day carts take away dust and trash. It is forbidden to throw dirty water into the streets, under a fine of five dollars. These rules are strictly enforced on the main streets, but not in the suburbs where these sanitary regulations have no effect and dirt accumulates in large quantities.
---
Watch for more excerpts from "Three Weeks in Mazatlan" by Henry Edwards to appear in later Blogs that deal with the streets, the buildings and the squares of Mazatlan in the good old days.
---
Buy Now:
Hotel Belmar: the Ghost Has the Key
is available on Amazon in paperback and e-book formats at:
https://amzn.to/2pOpoMI
The Author will have books at the First Friday Art-walk in Mazatlan. Come to the Quilt show at El Cid.  Click here to read reviews.
Until then, going fast. Call 981-8072.
Other books by S.K.Carnes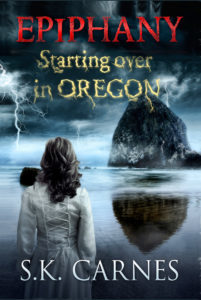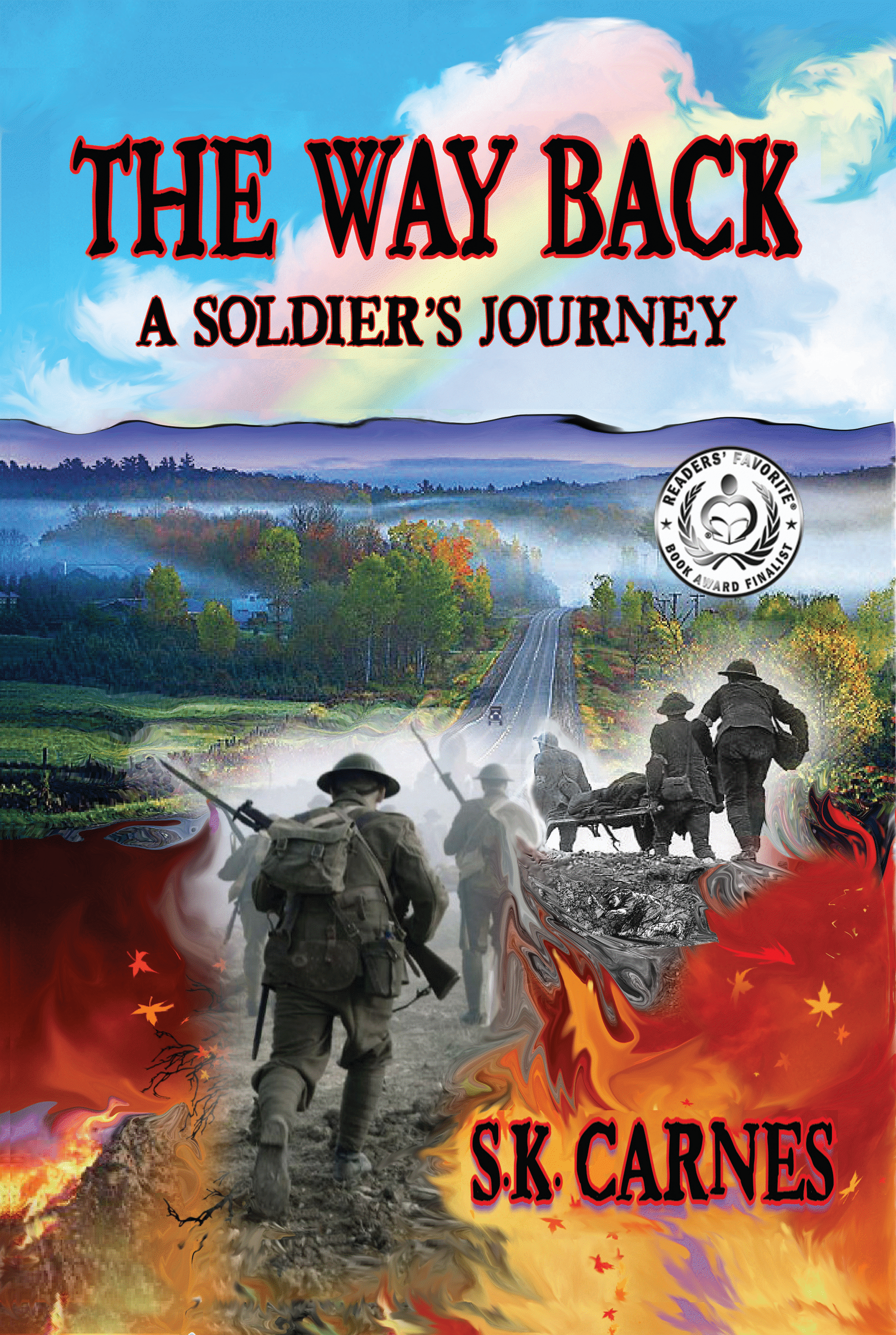 Error: Contact form not found.